What is IT Asset Management, Exactly?
Posted by
Reza Koranki
on May 21, 2019 12:22:17 AM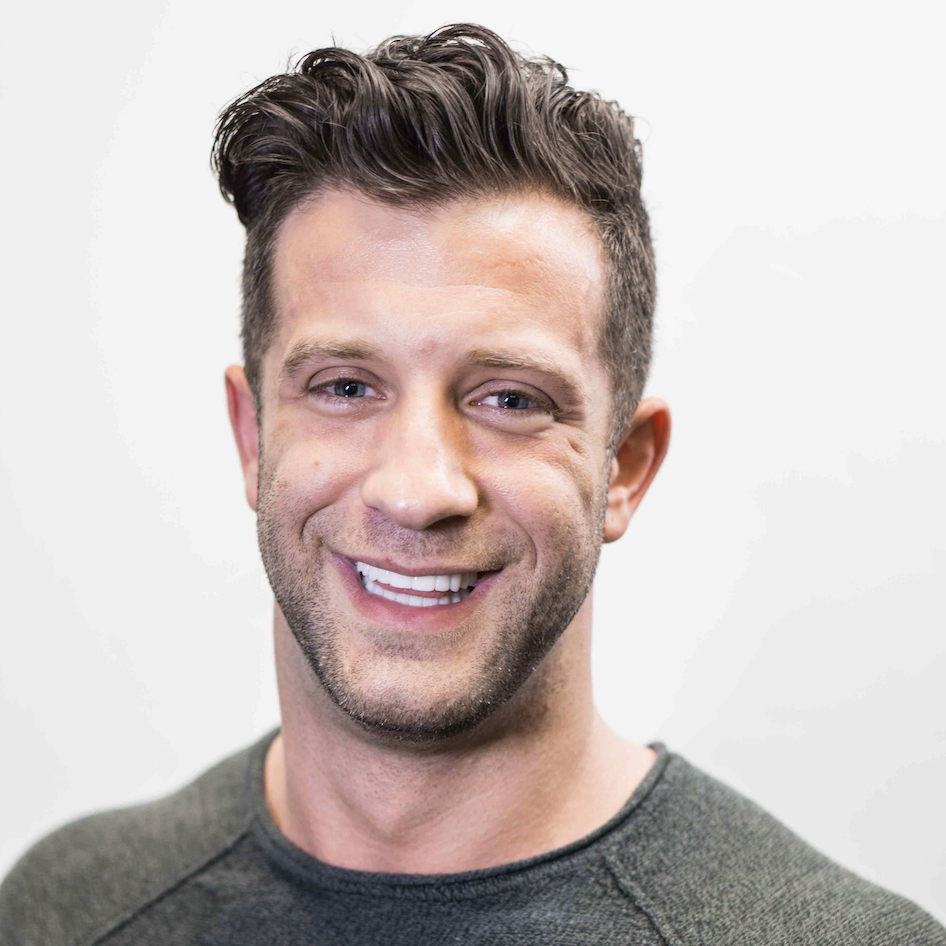 How are IT assets and contracts managed within an organization?
Who is responsible for inventories, procurement decisions, support purchases, and entitled service reviews?
Is it an individual, a team, whoever happens to be at the meeting when the edict comes down?
IT asset management, often abbreviated as ITAM, comes in many forms and is a critical aspect of a well-run organization. Yet, many businesses only implement an asset management system in response to audit demands, or worse, after a security breach reveals the need.
Keeping track of IT assets for the Air Force allows for maximum cost return on equipment. – (Click to Tweet)
What is IT Asset Management?
In short, IT asset management is a process that ensures IT assets align with the company's objectives.
Need more?
Let's start by defining assets.
Assets are the software, hardware, and any physical pieces the company owns. Still not sure? If the item appeared on a CapEx, its an asset.
Managing these assets maximizes their value to stakeholders. At its most basic function, ITAM keeps track of equipment and inventory and controls IT costs.
Mature asset management systems focus on overall deployment, use, and lifespan of products to inform strategic decision-making. Industry insiders often see ITAM as the lynchpin between money and compliance with innovation and improvement.
Why Do We Need an Asset Management System?
Aside from keeping track of inventory, does an IT asset management system provide other benefits? Yes!
Technology dominates the business scene, without control of IT assets, businesses are like ships without rudders. Mature ITAM systems:
Aid in security efforts and disaster recovery

Mitigate theft

Decrease maintenance costs

Inform decision making

Ensure optimized usage of assets to increase the overall value
How does an ITAM system aid in security efforts and disaster recovery?
The core of any IT asset management system is a detailed inventory. In the event of a security breach, this inventory provides precise model number and equipment information to speed recovery efforts and patch holes.
This information can also aid in disaster recovery efforts.
The attacks on 9/11 devastated the Manhattan Marriott at 3 World Trade Center. The building contained the company's main server, which housed sensitive employee and guest data. Using Marriott's ITAM inventory, a recovery firm quickly located the original server's configuration details and replicated a backup server to retrieve the data quickly.
How does an ITAM system mitigate theft?
An ITAM system requires consistent updates. During updates teams quickly identify stolen assets, both hardware, and software. Theft is damaging to an organization in so many ways. There are the obvious replacement costs, but that's not all.
What about the time between when the theft occurs and when it is noticed? When missing hardware goes unnoticed, it leaves the network is vulnerable.
What happens when the company is the thief?
Most organizations would never overtly set-out to steal. However, without an ITAM system, theft may be difficult to identify.
Are employees using stolen software?

Are employees reusing software licenses to avoid the red-tape of a new purchase?
Streamlining compliance and security initiatives helps the organization avoid costly fines for non-compliance or violations.
How does an ITAM system decrease maintenance costs?
The right maintenance plan does not occur by accident.
During the useful life of an asset, there are many opportunities for both over-coverage and under-coverage to occur.
Over-coverage cuts into profits by generating unnecessary expense. Under-coverage contributes to lost productivity by increasing downtime.
An accurate and detailed understanding of IT assets enables contract negotiations, facilitates maintenance vendor selection, and maximizes budgets. It provides the information needed to identify maintenance needs.
As Peter Beruk, an IT guru with 25 years of ITAM experience notes, "ITAM processes save time and money by ensuring [availability of] reliable data. Once implemented, [ITAM processes] ensure reliability, accountability, and predictability."
How does an ITAM system inform decision-making?
Reliable, organized and actionable data, also known as information, is the cornerstone of informed decision-making.
It prevents the roll-out of IT infrastructure projects that are based on old, incomplete, and inaccurate data.
A recent study by IDC found that businesses employing a robust ITAM system could expect to achieve more than $35,000 in benefits per 100 servers. For most enterprise organizations, this translates to roughly $4.5 million.
How does an ITAM system optimize usage of assets to increase overall value?
IT networks in an enterprise-scale organization are continually changing.
Mergers, acquisitions, and shifting demands drive IT teams to move assets to meet the needs of the business.
An IT asset management system gives teams a comprehensive view of available resources to "better leverage idle or under-utilized assets and frequently lowers the total cost of ownership while improving alignment with the organization's strategic objectives."
Those who implement IT Asset Management, even at the most basic levels, will see savings in IT costs. – Peter Beruk
What Happens Without an IT Asset Management System?
The most dangerous place for a large organization is complacency.
Innovation dies, costs balloon, and growth stalls.
In a recent Forrester Research survey of IT leaders at more than 3,700 companies, respondents estimated that they spend an average 72 percent of the money in their budgets just keeping-the-lights-on. This money is allocated to replacing hardware and supporting ongoing maintenance and operations.
Yet, the details of "ongoing maintenance and operations" go unchecked. As Beruk notes, "organizations have gotten into a negative cycle of setting up processes to respond to vendor audits instead of implementing processes to ensure compliance and cost-savings on a continual basis."
By some estimates, 37 percent of all software in an enterprise goes unused.
Unsupported Assets Create Vulnerabilities
If no one is using the software, who is keeping track of flaws and patches?
Vulnerable software sitting on the server creates a weak point in the network. OEMs often discontinue support just as new vulnerabilities are identified. One prime example of this is Apple's discontinued support of QuickTime for Windows. The company suddenly ceased support when it discovered a new flaw. This flaw makes it easy for hackers to gain remote access to the computer.
The threat is so severe that the Department of Homeland Security issued a public statement urging everyone to uninstall the software.
Beruk points out that "you cannot manage what you do not know you have. Unlicensed or unused software is often not patched with the latest security updates and, as a result, is an entry point for malware into the workplace."
That's not all…
In some cases, a lack of an IT asset management system can cost the company clients.
Senior Airman Colby Eubanks of the 92nd Communication Squadron notes, "discrepant accountability of assets can result in lawsuits and companies no longer working alongside the Air Force." Why? According to Eubanks, "without IT asset management, units [do] not have the hardware and software to function at the highest possible level."
Common ITAM System Pitfalls
The simple existence of an IT asset management system does not necessarily safeguard organizations against these risks.
Why not?
Too many organizations fail to maintain accurate asset inventories.
An all-inclusive asset inventory captures both hardware and software and tracks asset responsibility, location, and purpose details. It undergoes frequent updates and is viewed as a central source of truth within the organization.
Capturing and maintaining an accurate inventory is the first step in realizing the benefits of an IT asset management system.
Acting on that data is the next step.
Many organizations fail to perform comprehensive assessments that reconcile entitlements and purchased support against installations.
Instead, companies opt to maintain the status-quo by auto-renewing existing service level agreements. This approach bleeds money from the organization and puts network security at risk.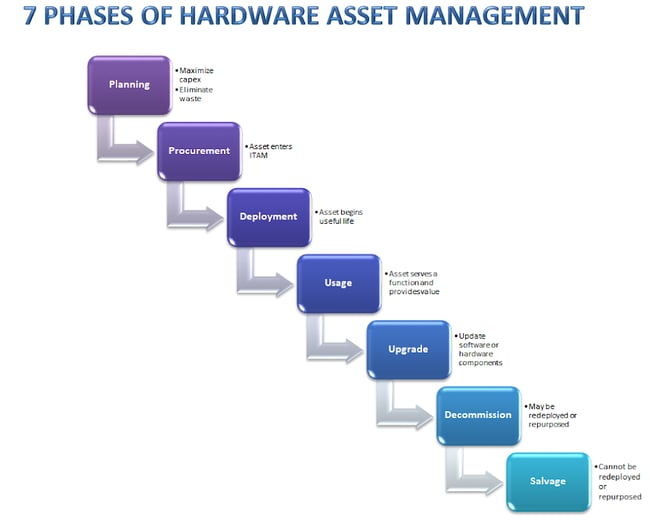 How to Create an IT Asset Management System
ITAM requires intensive data gathering, but it is much more than a database.
ITAK (Information Technology Asset Knowledge) notes that mature ITAM teams are commonly found in highly regulated industries like Financial Services, Pharmaceuticals, and Insurance.
Mutual of Omaha, an insurance giant with more than a century of history employs a large and mature ITAM team. Twelve members strong, the group started more than fourteen years ago and now manages the organization's full environment, consisting of 5,000 to 6,000 employees, 15,000+ devices; and 3,800+ software titles.
So what is a successful ITAM system?
According to ITAK, "successful ITAM 'solutions' are made up of people, processes, and technology working in harmony. In fact, 80 percent of a successful solution relates to people and processes aligned to the core mission, with the remaining 20 percent relying on the technology solutions."
ITAM systems combine business processes with financial and contractual inventory processes in a way that supports strategic decision-making and the goals of the organization.
Create an ITAM Mission Statement
Key to creating this alignment is developing an ITAM mission statement.
Mission statements commonly define what will be done and who will do it; setting an expectation both internally and externally.
An ITAM mission statement must clearly define and map how the system supports the goals of IT and therefore, the goals of the organization.
Instead of linking to profitability, an IT asset management system connects to the operational aspects of the business, which in turn support financial goals. For example, a successful ITAM system enables maximum CRM uptime, thereby ensuring the sales team is supported in its efforts to boost profits.
Successful IT asset management programs require a balanced focus on three critical elements – people, processes, and technology. - (Click to Tweet)
Build an IT Asset Management System
Optimizing performance of business assets is only possible when the goals of the business provide the foundation for the effort.
Since the business operates many different types of hardware and software solutions, IT asset management systems must take a vendor-agnostic approach to determining the classes of assets employed by the organization. The next step is to understand how each class is acquired, deployed, upgraded, and retired.
Tag Assets
The best method for asset tagging depends on the needs of the organization.
In general, there are five primary options:
RFID with barcoding

is ideal for new ITAM systems and is the fastest and most secure method of tagging
RFID only

enables tracking from remote locations and allows scanning through boxes and scanning of multiple RFID-tagged hardware simultaneously
Barcoding only

tagging reports inventory directly to an ITAM system database and works best in widely distributed networks that are not under strict control

Serial numbering

is a manual and labor-intensive process, error-prone, and difficult to deploy
Manual asset tags

are the most affordable option but are labor-intensive and error-prone and may cause confusion when deployed across multiple locations
When implementing an IT asset management system, select the tagging option that functions best within current asset acquisition and deployment channels. The best option is the one that is easiest to use with incoming assets, not the one that makes it easiest to tag existing inventory.
Perform an ITAM Inventory
As discussed, an accurate inventory is essential to an effective ITAM system. The inventory must record location, specific configurations, and contractual and financial details associated with each asset.
Conduct an ITAM Assessment
An assessment of each asset and its current support definitions, supplied through entitlements and existing service level agreements, shines a light on support deficiencies and overspends.
This vital step allows organizations to facilitate an audit-friendly environment, maintain accurate records, identify security risks, and reduce spending.
Routine assessments maintain compliant networks and serve as an early-warning sign that prevents costly downtime incidents and expenses related fines for non-compliance.
When conducted by an unbiased third-party, organizations can trust the results of the assessment.
Instead of pointing to the need for additional coverage (as many OEM assessments find), an independent assessment identifies both overspends and deficiencies to ensure the best course for the organization.
The results of the gap analysis expose risks and provide decision-makers with the data needed to act accordingly.
Periodic assessments prepare organizations for audits and changes in network usage.
For example, a large retailer hires thousands of temporary staff members during its peak season. Each worker needs a device that links to the company's ERP. This spike in devices increases network traffic and creates a temporary need for more power and support. When the busy season passes, the network can return to normal operations, and support levels can decrease.
Periodic assessments ensure that all of the additional devices are accounted for and that each aspect of the network receives the support it needs when it is required.
What's the Takeaway…
IT asset managers have a dual role, tracking and optimizing IT assets and playing a financial role in helping the organization understand IT spending.
Deploying an IT asset management system supports this dual role and enables the organization to realize significant benefits in the form or network uptime, reduced maintenance costs, increased security, and optimized use of existing assets.
Network assessments play a vital role in deploying and maintaining a successful ITAM system.
Partner with an independent assessment provider that understands the nuances of network equipment, service level agreements, and service entitlements to maximize IT budgets while supporting the needs of the business.
Topics: IT Asset Management