8 Things to Watch for When Hiring a Network Maintenance Company
Posted by
Reza Koranki
on May 21, 2019 1:22:22 AM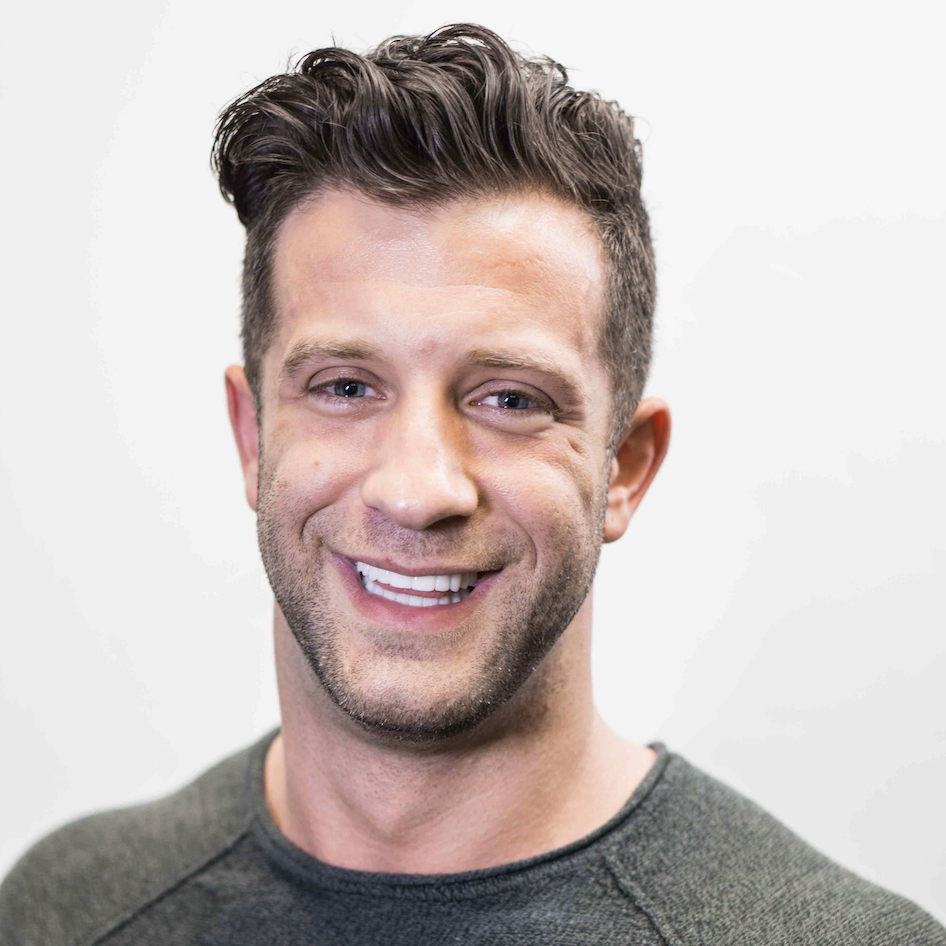 In a business landscape dominated by technology, network support is critical to nearly every industry. Whether managing a manufacturing facility, running a financial investment firm, or operating a pharmaceutical company, the health of your network is critical to maintaining business operations.
Why is that?
The total cost of ownership (TCO) of your IT assets only begins at hardware acquisition. According to Gartner, TCO is the total cost of using and maintaining an IT investment over time. TCO calculations include a combination of direct costs (hardware, software, operations and administration) and indirect costs (end-user operations and downtime). TCO is often overlooked, and unbudgeted, presenting an inaccurate IT spending analysis.
In fact, 80% of total IT costs occur after the initial purchase, making network maintenance decisions even more critical than asset acquisition talks. Pro-actively managing network maintenance allows organizations to reduce unnecessary maintenance and re-allocate funds to more important business functions.
80% of total IT costs occur after the initial purchase, making network maintenance decisions even more critical than asset acquisition talks. (Click To Tweet)
Can I Hire My Way Out of Network Downtime?
Many businesses are lured by the idea of the full-time access and commitment an on-staff network administrator provides. While critical to enterprise-level organizations, it is unreasonable to expect a single resource, or even group of resources, to have the skill level, experience, and expertise to handle all of your network maintenance.
Instead, your network administrator understands your network's big picture. He or she knows which pieces of equipment are critical and keeps a finger on the pulse of your daily operations. However, when the unexpected occurs, resolution often requires the knowledge of a certified expert with deep experience in a specific product line.
An incredible 81 percent of OEM users report some level of dissatisfaction with their providers. – Network World (Click To Tweet)
Hiring a Network Maintenance Company
Partnering with a network maintenance company can provide your organization with access to highly-qualified network engineers to minimize downtime, maximize service, and offer you and your teams peace of mind.
The market is flooded with options, from OEM-provided maintenance to independent maintenance firms; enterprise-scale businesses have choices when it comes to network maintenance. The cost of each option varies widely as do the levels of support, accessibility, customization options, and a host of other considerations.
Before you sign your next network maintenance agreement, here are a few things to consider.
#1 Only Purchase the Support You Need
The most common reason organizations overspend on network maintenance support is because they do not understand what they need. Many businesses purchase support that is already included in other service level agreements or included in the purchase of the hardware.
Others buy unnecessary support simply to gain access to higher levels of service. As a result, some hardware is over covered or even double covered (same support for the same equipment provided on multiple contracts) while other equipment may not have the coverage it needs.
To avoid this, work with a network maintenance company with a robust assessment strategy. Maintenance firms that are equipped to evaluate your equipment and have experience understanding the nuances of service level agreements and entitlements ensure that your support budget is optimized and that each piece of hardware has just the right amount of coverage.
In addition to eliminating unnecessary coverage, evaluations performed by experienced independent network maintenance companies can include growth projections and network mapping.
This ensures that each piece of hardware has the right level of coverage. When needed, coverage is easy to access thanks to well-documented and accessible coverage specifics (provider, contract number, equipment location and model and serial numbers).
Contacting multiple OEMs to get help, engaging their support and opening cases could result in high costs, and OEMs are likely to withhold support when another vendor's equipment is involved. – Data Center Journal (Click To Tweet)
#2 You Are Hiring an Entire Support Team, Not Just Signing a Contract
Understanding who will provide support is one of the most critical aspects of selecting a network maintenance company. While many maintenance providers utilize similar terminology to describe levels of support (Tier 1, Tier 2, Tier 3); the definitions and requirements of each of these levels vary dramatically.
In some cases, outsourced firms, many located overseas, provide all lower-level support. This is true for both OEM and independent maintenance firms. The only way to understand the expertise at each level of support is to investigate the internal operating requirements of the maintenance provider.
For example, some companies do not require Tier 1 support staff to have any technical knowledge or experience. Instead, Tier 1 teams only read from a scripted troubleshooting menu and cannot make any independent assessments (when coupled with vendor-driven escalation, this can be incredibly frustrating for clients, more on that later).
"You Are Hiring an Entire Support Team, Not Just Signing a Contract" (Click To Tweet)
Maintenance providers that start with low standards for Tier 1 support often continue this trend throughout their support teams. Tier 2 and Tier 3 support may have less than five years of network maintenance experience, leading to heavy reliance on the OEM for support. If your maintenance contract does not include OEM support, this will come at a cost.
The highest levels of Cisco and Juniper certification (CCIE and JNCIE) require years and even decades of experience to obtain and master. Engineers with this level of certification may not be necessary for every incident, but it is good to know that you can access this level of support if you need it.
Ideally, your network maintenance company will have engineers (several of them) with this level of experience and expertise on-staff for each type of hardware that requires support.
Do not forget to ask who will be answering the phone. Is it an automated attendant or a real person, local to you, with the ability to begin troubleshooting immediately? How willing are their engineers to explain situations clearly and understandably? How many tickets (at each Tier) are engineers required to resolve daily? The higher the number of tickets, the less time each engineer has available to address your company's needs.
#3 Look for Providers that Support Multiple Product Lines In-House
For many companies, the decision to investigate support from an independent network maintenance company stems from a need to support a wide array of products. Complex networks often utilize hardware from Cisco, Brocade, Juniper, F5 Riverbed and perhaps other OEMs.
Access to support engineers that understand the specifics of each of these product lines makes it easier to diagnose issues that involve multiple devices and to navigate complex integration- and update-driven failures.
If the firm cannot support multiple product lines, ask how failures involving more than one OEM will be handled. Ideally, support technicians from each side will work collaboratively with your in-house resources to resolve the issue without pointing fingers.
#4 Know Your Next-Day Limits
If your network maintenance provider guarantees next-day replacement of failing hardware, you will never face extended periods of downtime, right? Maybe.
One of the most common reasons businesses elect OEM-provided support is access to next-day hardware replacement. However, many "next-day" guarantees are hampered by location and time limitations. For example, you may find that cut-offs for next-day delivery are based on the OEM or the depot's location, not the location of the failure.
Sourcing replacement hardware overseas can also present additional challenges as providers force clients to pay costly import fees and tariffs. Importing hardware, instead of sourcing from within the country, also has the potential of increasing downtime when packages are delayed through customs.
When supporting international equipment, ensure that your network maintenance company has in-country depot locations to avoid additional costs and unforeseen downtime.
For stateside support, verify that shipping cut-off times are synced with the area of your network, not the site of the replacement equipment.
#5 Build a Customized Service Level Agreement
Many OEM-provided SLAs do not allow for customization. Instead, these maintenance agreements take a "one-size-fits-all" approach that drives companies to either over-purchase or go without coverage in some areas.
Independent network maintenance companies have the flexibility to provide clients with an ideal contract for their business needs. This includes adding and removing hardware during the life of the contract without penalty or a need to create a new termination date or sign a new contract.
Flexible agreements mean that your organization is free to scale your network as the business demands without risking lost SLA dollars.
Network maintenance and support costs take up to 70 percent of the average company's IT budget. – Network World (Click To Tweet)
#6 You Deserve Common-Sense Pricing
Often, OEM-provided maintenance agreements increase in price at each renewal. This occurs because the OEM is continually creating new products and maintaining the staff to support aging products becomes a budget burden. By increasing the cost of supporting older models, OEMs encourage users to update systems.
Additionally, the most significant price increases often occur without adequate warning, forcing clients to sign renewals that are outside of their budget or risk losing coverage. According to Data Center Journal, "companies that use OEM network support, often cite substantial cost increases after a few years."
To avoid cost increase surprises, work with a maintenance team that provides transparent pricing. Independent maintenance firms are focused on client support; the better the support provided to clients, the more business they will earn. By contrast, OEMs have a divided loyalty, when equipment fails they have a vested interest in guiding clients toward the purchase of new equipment.
#7 Ensure That You Are In Control of Support
Ticket escalation is moving an issue through the ranks of support skill-level and expertise. When a major crisis hits, you do not want your support team to hinder service restoration by forcing you through a series of meaningless diagnostics (Is it plugged in? Did you reboot?).
Instead, you want streamlined access to second or even third-level support teams who can quickly assess the severity of the issue and get to work.
Contracts that include vendor-driven escalation take that power away from the client. Instead of allowing those closest to the issue to make determinations about when specific expertise is warranted, these contracts increase downtime by limiting access to the highest levels of support.
In addition to client-driven escalation, robust SLAs include mechanisms for tracking adherence to the support agreement and allow for both financial and non-financial remedies when the terms of the agreement are not met. Also, SLAs should require root cause analysis and reporting on every issue that results in significant and widespread downtime.
#8 Do Not Lose Support at OEM EOL
Hardware manufacturers frequently issue end-of-life notices prematurely. Not only do these notices allow OEMs to charge more for support, but they also drive organizations to replace hardware. According to Forrester Consulting, 79 percent of organizations refresh their wired network infrastructures every five years, based on industry averages guided by OEMs.
In reality, companies can avoid both premature upgrade and change management costs by keeping viable equipment in place and extending the lifecycle through independent support.
If your goal is to extend the life of your equipment, be sure to partner with a network maintenance provider with the in-house resources to address complex issues. Your support team must be capable of handling all issues internally after the OEM discontinues support.
Carefully evaluate your network, support needs, current agreements, and available maintenance providers before signing a new service level agreement. Doing so ensures that your IT budget stays in-check without compromising network stability.
Topics: IT Maintenance